Search results for: National Geographic - Australian Multiple Birth Association
In the Womb


National Geographic

National Geographic explores the extraordinary, never-before-seen world of twins, triplets and quadruplets as they develop in utero. Using groundbreaking technology and amazing 4D ultrasound images, watch quadruplets as they develop and engage in their first interactions with each other.

Follow the stories of three expectant mothers from conception to birth and travel inside the womb to see the tiny foetuses begin to interact with each other

AU$20
Pub. 2007
Approx. 90 minutes
DVD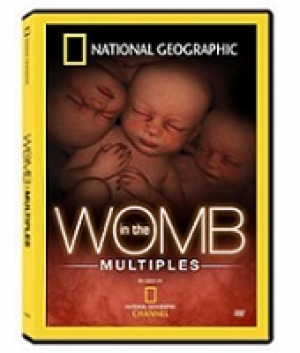 National Geographic explores the extraordinary, never-before-seen world of twins, triplets and quadruplets as they develop in utero. Using groundbreaking technology and amazing 4D ultrasound images, watch quadruplets as they develop and engage in their first interactions with each other.
Follow the stories of three expectant mothers from conception to birth and travel inside the womb to see the tiny foetuses begin to interact with each other
HOW TO ORDER
AMBA sells a range of publications, from DVD's to books to leaflets.
View the categories or download the AMBA publications catalogue Feb 2018 to review our available publications.
Adobe Reader is required to view the catalogue. You can use this link to add this free software if it is not already on your computer.
Questions?
For more information, please contact the Publications Officer .
Information current as at 28 Nov 2019. Products are subject to availability.