Search results for: TAMBA - Australian Multiple Birth Association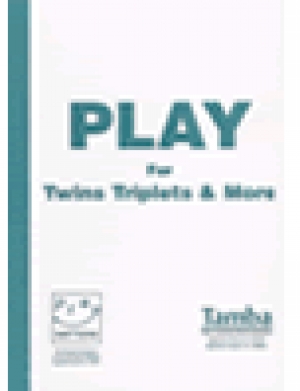 This booklet was written by a mother of twins who has had many years experience working with families in toy libraries. She offers ideas for play with twins and higher order multiples and their siblings. The booklet also draws on the experiences of multiple birth families. There are suggestions for toys and playthings at the various stages of babies and toddlers.
Topics covered include:
What is play?
Should multiples be expected to share their toys?
Establishing individual identities
The role of the television
The relationship of the multiples with each other
The relationship of the multiples with their siblings
HOW TO ORDER
AMBA sources a range of publications, from DVD's to books to leaflets, which are available for purchase by members and non-members.
View the categories or download the AMBA publications catalogue Feb 2018 to review our available publications. Adobe Reader is required to view the catalogue. You can use this link to add this free software if it is not already on your computer.
How to order
Once you have decided what you wish to purchase, email your order to the Publications Officer. Please include a contact telephone number and a postal address for delivery of your order. If you are a member of an AMBA member-club, please include your AMBA membership number and the name of the club to receive the member's price. You will be emailed an invoice that must be paid in full prior to you receiving the order. Payment details are included on the invoice.
Questions?
For more information, please contact the Publications Officer.
Information current as at 25 February 2018 - All prices are subject to change and products subject to availability.