Triplets, Quadruplets, Quintuplets, Sextuplets or More!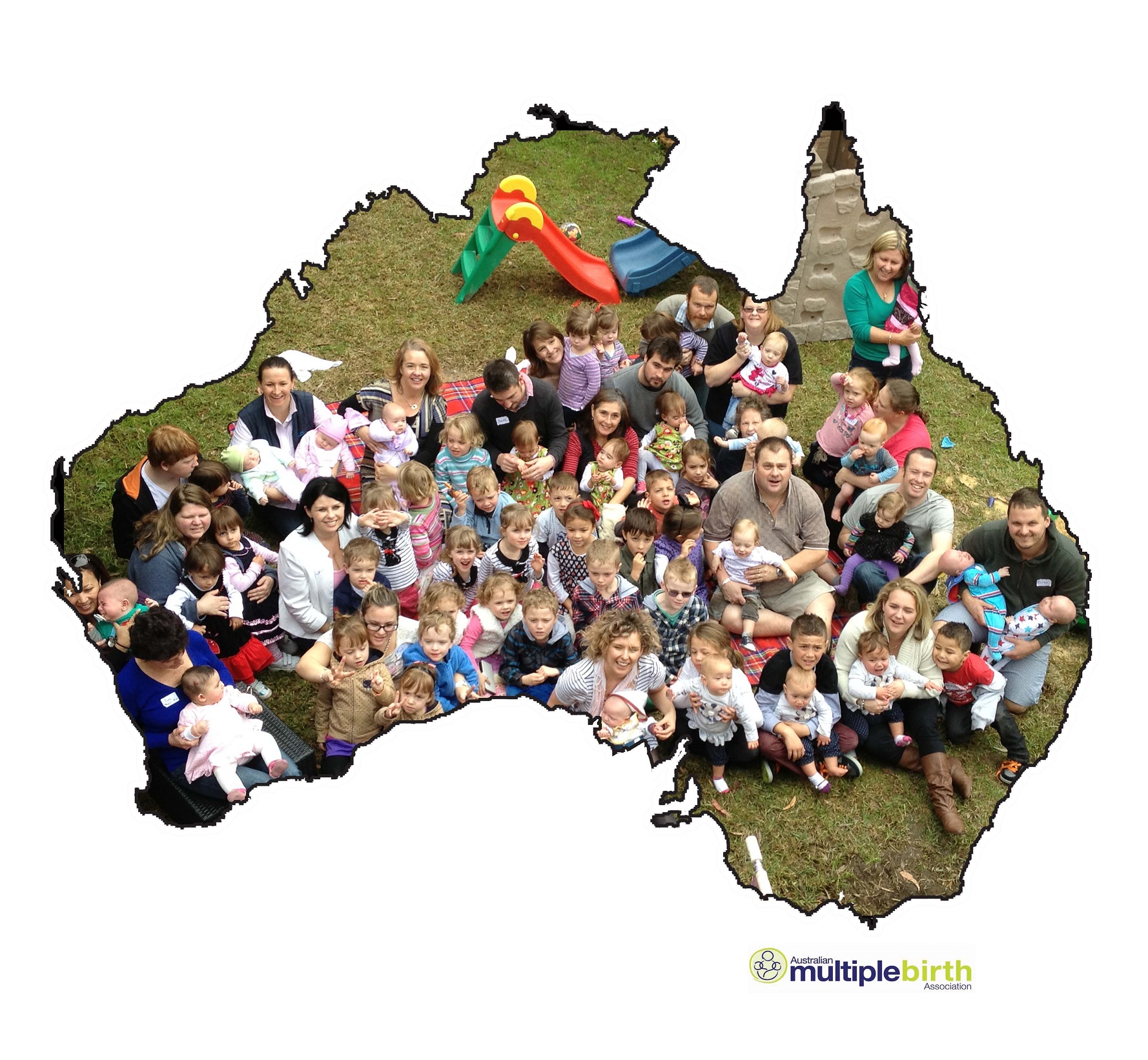 Are you expecting three, four or more babies? Congratulations! No doubt your first reaction on hearing this news was shock and disbelief. Don't worry — you're not alone!
The Australian Bureau of Statistics reports that in 2012, there were 4,480 confinements resulting in a multiple birth; of these, 59 were triplets. Every one of these families has wondered at some stage about how they would cope with the emotional, practical and financial aspects of raising several children at once. Rest assured that most families will successfully overcome any perceived obstacles, and raising HOMs can be an overwhelmingly positive and awe-inspiring experience.
Connect with support, information and resources from your local AMBA club and to also access assistance from various companies that helps HOM families overcome the costly initial outlay often associated with the early months of HOM life. Email hom@amba.org.au if there is no club in your area.
You may be interested to know that AMBA recently released information about the statistics being used in relation to chance of having identical triplets.
For additional support and resources that may be of use please see the resources page.
What will I need?
AMBA has two great publications for expectant parents, Parenting Triplets and Breastfeeding Twins, Triplets or more which will help on this amazing journey.
It is often possible to avoid the expense of purchasing everything new by checking with your local AMBA club for items for sale.
What about my other children?
Many expecting families already have one or more older children and parents often ask "How will my older child(ren) cope with the arrival of several babies at once?" This is one of the more challenging issues that parents of HOMs will face and is a typical reason why membership of AMBA will prove to be invaluable. The best source of advice and support will be other HOM families.
Are you the partner, parent, friend or relative of a new or expectant parent of higher order multiples?
The first question friends and relatives often ask (after getting over the initial shock) is "How can I help?" You can play a vital role in supporting and encouraging new and expectant parents of HOMs, who may be too overwhelmed to even think about what help they need, let alone ask for it.
AMBA has a number of publications which will give you ideas on practical ways to help. The most important thing you can do is encourage parents to believe in their own abilities and avoid negative comments like: "I'm glad it's you and not me" or "I don't know how you'll cope".
For more information, please contact the HOM Working Group Manager or your HOM State Contact.